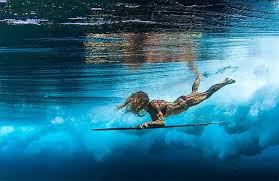 Essential Oil Reference Guide
In addition to their pleasing scents, aromatherapy essential oils have diverse therapeutic properties. But, how do you know which essential oil will soothe your ailment? This simple aromatherapy essential oils chart will help you decide which aromas can help you relax, fight infection, and more.
Analgesic: this is pain-relieving, for mild and sever pain, for shoulder pain, knee pain,back problems, muscle pain. An agent that relieves or diminishes pain: Basil, Bay Laurel, Bergamot, Black Pepper, Cardamom, German Chamomile, Eucalyptus radiata, Fennel, Fir, Geranium, Ginger, Juniper Berry, Lavender, Lemongrass, Marjoram, Niaouli, Peppermint, Rosemary, Tea Tree.
Antidepressant: this lifts the mood, for depressed people. An agent that is uplifting and counteracts melancholy: Basil, Bergamot, Clary,Sage, Geranium, Ginger, Grapefruit, Jasmine, Lavender, Lemon, Lemongrass, Litsea Cubeba, Orange, Patchouli, Rose, Rosemary, Ylang Ylang
Anti fungal or fungicidal: this inhibits mold and fungi growth. An agent that resists or destroys fungi: Basil , German Chamomile, Clary Sage, Helichrysum, Fennel, Geranium, Litsea Cubeba, Marjoram, Patchouli, Peppermint, Ravensara, Rosemary, Spearmint, Spruce, Tea Tree
Anti infectious: this prevents uptake of infection: Basil, Bay Laurel, Bergamot, Eucalyptus radiata, Helichrysum, Fennel, Geranium, Lavender, Lemon, Lemongrass, Litsea Cubeba, Marjoram, Niaouli, Patchouli, Pine, Ravensara, Rosemary, Rose, Spruce, Tea Tree, Thyme
Anti inflammatory: this helps to reduce and prevent inflammation: Basil, German Chamomile, Helichrysum, Fennel, Geranium, Lavender, Litsea Cubeba, Niaouli, Patchouli, Peppermint, Ravensara, Rosemary, Rose, Spearmint, Spruce, Tea Tree
Antispasmodic: this relieves muscle spasm in smooth muscle. An agent tthat prevents and eases spasms and relieves cramps: Basil, Black Pepper, German Chamomile, Cinnamon, Clary Sage, Cypress, Eucalyptus radiata, Helichrysum, Fennel, Geranium, Jasmine, Juniper Berry, Lavender, Lemon, Mandarin, Marjoram,Orange, Peppermint, Rose, Spearmint, Spruce, Thyme
Antiseptic: this is cleansing and prevents the development of microbes: Basil, Bay Laurel, Bergamot, Black Pepper, Cardamom, Cedarwood, Cinnamon, Cypress, Helichrysum, Fir, Frankincense, Geranium, Ginger, Jasmine, Juniper Berry, Lavender, Lemongrass, Litsea Cubeba, Marjoram, Niaouli, Patchouli, Peppermint, Pine, Ravensara, Rose, Spearmint, Tea Tree, Thyme, Vetiver, Ylang Ylang
Aphrodisiac: this increases sexual desire. An agent that provokes sexual interest and excitement: Cinnamon, Jasmine, Patchouli, Rosemary, Rose, Ylang Ylang
Astringent: this contracts blood vessels and body tissue. An agent that contracts, tightens and binds tissues: Cedarwood, Cypress, Eucalyptus radiata, Frankincense, Geranium, Juniper Berry, Lavender, Lemon, Lemongrass, Litsea Cubeba, Patchouli, Peppermint, Rosemary,
Calming: this produces a sedative or tranquilizing effect: Basil, Clary Sage, Geranium, Juniper Berry, Lavender, Lemon, Marjoram, Pine
Carminative: this reduces intestinal spasm, settles the digestive system. An agent that settles the digestive system and the expulsion of gas from the intestines: Basil, Bay Laurel, Bergamot, Black Pepper, Cardamom, German Chamomile, Cinnamon, Fennel, Frankincense, Geranium, Ginger, Juniper Berry, Lavender, Lemon, Lemongrass, Litsea Cubeba, Marjoram, Orange, Peppermint, Rosemary, Thyme
Cicatrizant: promotes healing of scar tissue: Bergamot, German Chamomile, Eucalyptus radiata, Helichrysum, Frankincense, Lemon, Niaouli, Patchouli, Rosemary, Rose, Spearmint, Tea Tree, Thyme
Cephalic: this is stimulating and clears the mind: Basil, Cardamom, Peppermint, Rosemary, Spearmint
Decongestant: this reduces or relieves congestion: German Chamomile, Clary Sage, Eucalyptus radiata, Fennel, Geranium, Grapefruit, Juniper Berry, Lavender, Lemon, Mandarin, Marjoram, Niaouli, Orange, Patchouli, Peppermint, Ravensara, Rosemary, Rose
Deodorant: this destroys or inhibits odors: Bergamot, Clary Sage, Cypress, Eucalyptus radiata, Fir, Geranium, Lavender, Lemongrass, Patchouli, Pine
Digestive: this aids the digestion of food: Basil, Bay Laurel, Cardamom, German Chamomile, Helichrysum, Fennel, Lavender, Mandarin, Marjoram, Niaouli, Orange, Peppermint, Rosemary, Rose
Diuretic: this aids urine production: Cardamom, Cedarwood, Cypress, Eucalyptus radiata, Helichrysum, Fennel, Frankincense, Geranium, Grapefruit, Mandarin, Patchouli, Pine, Rosemary, Thyme
Expectorant: this expels mucus in the respiratory system: Basil, Bay Laurel, Cardamom, Cedarwood, Eucalyptus radiata, Helichrysum, Fir, Frankincense, Ginger, Marjoram, Niaouli, Peppermint, Pine, Ravensara, Tea Tree, Thyme
Febrifuge: this helps reduce fever. An agent that cools and reduces high body temperature: Basil, Bay Laurel, Bergamot, Black Pepper, Eucalyptus radiata, Ginger, Lemon, Lemongrass, Niaouli, Patchouli, Peppermint, Spruce
Immune stimulant: this stimulates the correct function of the immune system: Cypress, Frankincense, Niaouli, Patchouli, Tea Tree
Hormone influencer: this is a tonic of the hormone system. An aent that stimulates the action of hormones: Basil, German Chamomile, Clary Sage, Helichrysum, Fennel, Geranium, Juniper Berry, Marjoram,Niaouli, Peppermint, Rosemary, Spruce, Ylang Ylang
Rubefacient: this is warming and increases blood flow: Black Pepper, Eucalyptus radiata, Fir, Ginger, Lemon, Niaouli, Pine, Rosemary, Vetiver
Sedative: this slows down functional activity and lessens excitement, calming. An agent that reduces nervousness, distress, or agitation: Bergamot, Cedarwood, German Chamomile, Clary Sage, Frankincense, Jasmine, Lavender, Mandarin, Marjoram, Orange, Patchouli, Rose, Vetiver, Ylang Ylang
Stimulant: this has an uplifting effect on the body. An agent that stimulates the physiological functions of the body: Basil, Cardamom, Cinnamon, Fir, Ginger, Grapefruit, Juniper Berry, Litsea Cubeba, Niaouli, Peppermint, Rosemary, Spearmint, Tea Tree, Thyme
Tonic: strengthens and enlivens the body or parts of the body: Basil, Bay Laurel, Bergamot, Cardamom, Clary Sage, Cypress, Helichrysum, Fennel, Ginger, Juniper Berry, Lemon, Litsea Cubeba, Marjoram, Niaouli, Pine, Ravensara, Rosemary, Rose, Spearmint, Spruce, Thyme,Vetiver
Vulnerary: this prevents tissue degeneration and promotes healing of wounds: Bergamot, German Chamomile, Eucalyptus radiata, Frankincense, Geranium, Juniper Berry, Lavender, Marjoram, Niaouli
Reference: Battaglia Salvatore. The Complete Guide To Aromatherapy. 2nd edn, The International Centre of Holistic Aromatherapy, Australia, 2003